Design, layout, electronic publishing or print—we make creating and managing your content easier across any media.
Document Management Platform
The Evergreen document management platform (DMP) is a secure, web-based system for organizing your source files and facilitating quality control, while providing structure for workflow and your scheduling demands.
The DMP Provides:
Custom Interface: Every client is provided with a desktop tailored to your publication profile and work flow.
Structure: Document files are organized in folders and accessed from a drop down menu on your desktop. When a document folder is opened, files pertaining to that document are housed by category (narrative—Word, tabular—Excel, graphics and photos—JPEG , editorial proofs and final proofs—PDF or ePub).
Version Control: Date and version number are automatically applied to each document file when initially uploaded, and for each subsequent revision.
Permissioning: Administrator, User, Approver, and View-Only permissions are assigned for each document group—selected by your Administrator for each publication cycle.
Notification: Email notifications are platform-generated and sent to specific team members when document files are available for review, require revision, and when they are approved at each stage of the production cycle.
Activity Reports: The client Administrator can access a "dashboard" that provides the current status of each component for all publications that are in process. Reports can also be accessed to review the dates that files were uploaded and approved.
Archiving: When each publication cycle comes to a close, all final documents are archived for access by the client Administrator.
When client source-files are approved internally, a system-generated email is sent to Evergreen and style is applied for editorial proofs and final proofs in PDF, html, or ePub.
File types: may include Word, Excel, ePub, JPEG, PING, PDF, or other.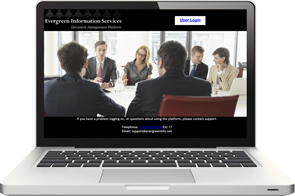 Secure Portal and Repository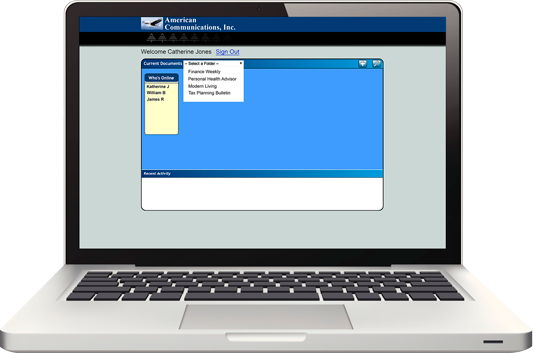 Version Control, Permissions and Status Reporting
Contact Us
Evergreen Information Services
8 Cedarwood Terrace
Woodland Park, NJ 07424
Telephone: (973) 339-9672
Email:

jgilrain@evergreeninfo.net